If you are going through a divorce, there are some simple mistakes you can avoid that will make your divorce much easier, cheaper and less painful. Here are the top 10 Alabama Divorce Mistakes to avoid.
Not hiring the right attorney or withholding information from your attorney are both detrimental.
Failing to respond. Even if you don't want to, you must answer if you are served with a complaint. Ignorance is NOT bliss when it comes to a complaint pending in the Court.
Talking to your kids about your spouse in a negative way or allowing other people to do it.
Posting risky things on social media. Think of it as "everything you say can and will be used against you.
Letting your family and friends have too much influence over you. No one knows what is best for you better than yourself. Your family might want revenge when you really just want to move on.
Not knowing your assets & debts. It's important to have documentation of anything and everything so you can get ownership of what belongs to you.
Signing a settlement agreement just to get it done. Don't becoming frustrated and give up. Sticking it out and following through with the process will be worth it.
Not performing the agreements. If you don't, you could find yourself in contempt of a court order. This can have serious consequences.
Having unrealistic expectations such as believing your spouse will be fair and cooperative or assuming that an equal division is a fair division of property.
Ignoring your mental health. This is the number one reason why people act out and behave poorly when going through a divorce. You must take care of yourself during this difficult time. Remember #4. Everything you say (and do) can and will be used against you. Be aware of allowing emotions to dictate your decisions or choosing poor distractions such as drinking, drugs or even dating.
If you're considering a divorce or have any questions about divorce, call Katie. For seven factors you should consider when hiring an attorney, click here.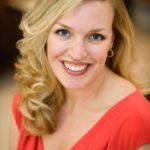 Katie Crow is a family law and divorce attorney located in Opelika, Alabama.  Katie also practices in the surrounding areas of Auburn in Lee County, Chambers, Macon, Russell, and Tallapoosa counties in Alabama striving to help her clients with their legal needs.  Katie specializes in areas concerning divorce, child custody and parental rights, adoption, modifications, child support, paternity, and other legal services.
REQUEST A FREE CONSULTATION →
No representation is made that the quality of the legal services to be performed is greater than the quality of legal services performed by other lawyers.