Passionate about providing clients the justice they deserve.
Katie Crow is passionate about family law and providing families the justice they deserve. Her focus is on the legal needs of families during difficult times. She understands that divorce and related issues are stressful, and she is here to ensure the legal process is no more difficult than it needs to be. You'll find Katie takes a supportive approach, keeping client needs at the forefront of everything she does.
Katie is an associate at Gullage and Tickal LLP located in Opelika, Alabama and practices in the Auburn and Opelika Courts in Lee County, as well as Chambers, Macon, Russell, and Tallapoosa counties of Alabama.
She is licensed to practice law in Alabama and is a member of the Alabama Bar Association and Lee County Bar Association. Katie is a certified Guardian Ad Litem and enjoys the responsibility of representing children in domestic and dependency matters. She is a member of the Junior Executive Board for the Lee County American Cancer Association and served as a member of the Executive Board for the East Alabama Child Advocacy Center. She enjoys traveling, cooking, and networking events.
Choosing the right attorney at the start of your case is likely the most important decision you will make. Call Katie Crow today to setup a consultation about your case.
"I became an attorney to help people through one of the toughest times in their lives. I give my clients an honest assessment of the legal issues and potential outcomes and take all necessary steps to achieve the most favorable result."
~Katie Crow
MY PRACTICE AREAS
Katie strives to provide responsive client care in all areas of family law. Whether it be child custody or modifications, Katie will hold your family's best interests above all else and guide you through the process. She has the skills and experience to both provide specialized advice in all areas of family law and support you in managing the stress.
Divorce
Get the legal support and protection you need during this difficult time.
Uncontested
A simple and economical solution for a non-disputed divorce.
Paternity
Learn if you have parental rights and how to establish paternity.
Modifications
Change in life is inevitable, so are modifications of your divorce, custody, or support.
Custody & Visitation
Find out the types, details, and legal ramifications of custody.
Child Support
Child support is not just for divorce, every child as a right.
Adoption
Adoptions provide a lifelong gift of love to a child.
Other Legal Services
DUI, Landlord & tenant, Juvenile, Contracts, Wills and Probate.
TESTIMONIALS:
Wow! and Thank You!



 



 



 



 



All I can say is, "WOW! AND THANK YOU!" Katie went over and beyond and did an outstanding job!

Simple Divorce



 



 



 



 



I only wish I hadn't waited so long. Even though my spouse and I were living in different states, Katie handled everything and made our uncontested divorce simple.
BLOG & RESOURCES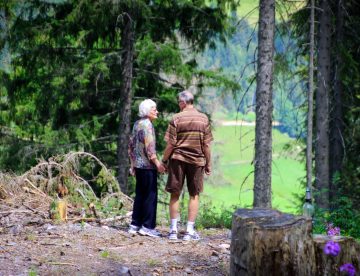 Do I need a will? Generally yes. The simplest reason to get a will is…
REQUEST A FREE CONSULTATION
Fill out the form below to receive a free and confidential initial consultation.