How to get a divorce when you can't find your spouse: Divorce by Default
It happens: you and your spouse separate and then you can't track down your spouse to get a divorce or your spouse just won't respond to your divorce complaint. You can still be granted a divorce through the courts in Alabama through a default judgment. A default divorce is granted when one person files for divorce and the other spouse does not respond and fails to attend the final hearing.
Once you file your complaint for divorce, you must properly notify your spouse about the complaint for divorce. Your spouse must be served the complaint along with a summons by an adult other than yourself. After he or she receives these papers, there is 30 days to respond to the allegations in your complaint.
If you are unable to find your spouse and serve the divorce papers, you may request service by publication, which means that you publish notice of the divorce action in a local newspaper of the last known location of your spouse.
If your spouse does not file a response within 30 days you may ask the court to grant a default divorce. The court will have a default hearing to determine the grounds and terms for divorce. You must make a good faith attempt to notify your spouse of the default hearing as well. If your spouse does not appear, the court will likely grant the divorce and determine the terms based on your testimony.
Your spouse still has time (30 days) to ask the court to set aside the divorce, which would basically start the process all over. The court may set aside the divorce if there was not proper notification. The court may also set it aside if it is proven that neither spouse lived in the county where the divorce was filed.
It may be smart to talk to a divorce lawyer to help you with your situation to avoid confusion or unnecessary actions.  If this scenario fits your situation and you want to find out more, please call Katie Crow at (334)737-3733.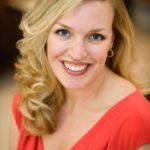 Katie Crow is a family law and divorce attorney located in Opelika, Alabama.  Katie also practices in the surrounding areas of Auburn in Lee County, Chambers, Macon, Russell, and Tallapoosa counties in Alabama striving to help her clients with their legal needs.  Katie specializes in areas concerning divorce, child custody and parental rights, adoption, modifications, child support, paternity, and other legal services.
photo credit: The coast is clear… via photopin (license)