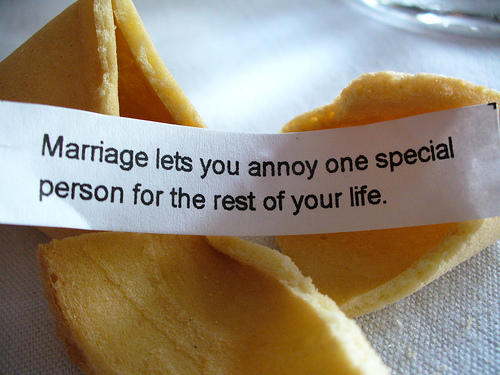 Ah, Love and Marriage! There's no arguing the many benefits that being in love and being married can have, but do you know some of these not so fun statistics about marriage and divorce? Brace yourself.
In three states: Arkansas, Utah, and Oklahoma, women tend to marry younger at an average age of 24. The men's average age is 26
The divorce risk is higher when the woman is much older than the man, though the reverse isn't as strong a factor.
Nevada, Maine, and Oklahoma have the highest percentage of divorced adults.
50% of women and 33% of men remain angry for ten years after a divorce.
Nearly 70% of all married men and 60% of married women have had affairs. That's two out of every three marriages.
85% of couples have had premarital sex.
If an affair replaces the marriage, it is subject to the same emotional stresses as the marriage but is twice as likely to fracture.
The average married couple has sex 58 times per year, or slightly more than once a week.
People from Arkansas and Oklahoma get married the most.
More than 90% of divorces in long-standing marriages involve infidelities some time during the marriage.
More than 50% may be involved in a current affair, yet only 25% cite an affair as an actual reason for divorce.
The average affair lasts two to four years.
Women have more trouble starting new relationships than divorced men do.
80% of those who divorce during an affair regret the decision.
Just two years after marriage, an estimated 20% of couples make love fewer than 10 times in a year.
A marriage ceremony typically ends with a kiss because in ancient Rome, a kiss was a legal bond that sealed contracts, and marriage was seen as a contract.
Washington, DC, has the lowest marriage rate in the nation.
Over 75% who marry partners in an affair eventually divorce.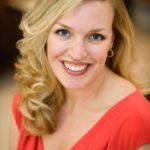 Katie Crow is a family law and divorce attorney located in Opelika, Alabama.  Katie also practices in the surrounding areas of Auburn in Lee County, Chambers, Macon, Russell, and Tallapoosa counties in Alabama striving to help her clients with their legal needs.  Katie specializes in areas concerning divorce, child custody and parental rights, adoption, modifications, child support, paternity, and other legal services.
REQUEST A FREE CONSULTATION  →
No representation is made that the quality of the legal services to be performed is greater than the quality of legal services performed by other lawyers.